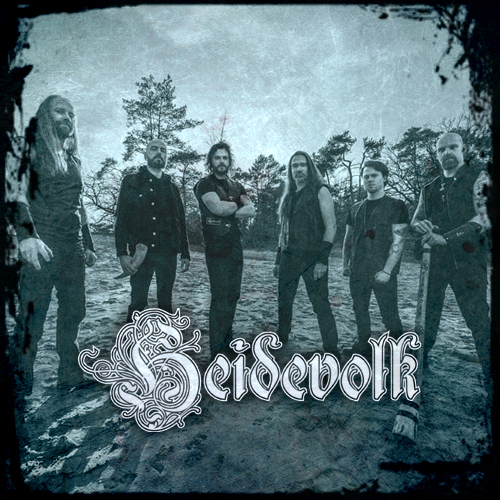 Few could have envisioned the bright future that the Norns had in store for Heidevolk back in 2002.
Since its inception in Arnhem (the Netherlands), Heidevolk came, saw,and conquered stages throughout Europe with their very own brand of folk metal. Instantly recognizable dual clean male vocals and irresistibly catchy songs have ignited the pagan fire in the souls of many on the continent.
They deliver their songs on divine matters and profane pleasureswith equal integrity, fueled by a folkloric fire and pagan pride.
With a repertoire ranging from epic to raging, captivating live shows and an undying desire to perform, Heidevolk has become a familiar face in Europe and in North and South America.
Heidevolk stands for an uncompromising attitude, intense shows, and the transcendence of barriers between performer and audience… even if you don't speak the language!