Viper Room Vienna
Landstraßer Hauptstraße 38
1030 Wien
Viper Room Vienna is a two-minute walk from the U3 Rochusgasse station and a seven-minute walk from the U4/ U3/ S-Bahn Wien Mitte station.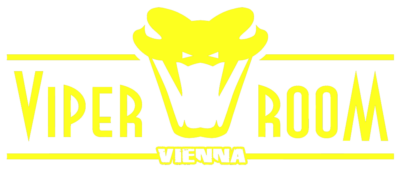 Prohibited Items /Photo & Film
Sound recording devices, bottles, glasses, sticks, weapons of all kinds, fireworks, drugs, bulky goods, aerosol cans, etc. are not permitted at events. If necessary, objects of this type will be confiscated at the entrance control. When leaving the event, these items can be taken back.
We reserve the right to refuse entry to visitors wearing t-shirts, jackets, etc. or patches from right-wing extremist, fascist, sexist, homophobic or similar organizations, groups, bands, etc.
At concerts, there may be a risk of hearing damage and other health problems due to the volume. The operator points out that hearing protection is provided free of charge at the bar and that he can therefore not be held liable for any damage to hearing or health.
A cloakroom is available to the left of the stage. We ask for your understanding that no liability can be assumed for valuables.
We ask for your understanding that cashless payment is not possible. Find the closest ATM in 2 minutes walking distance.